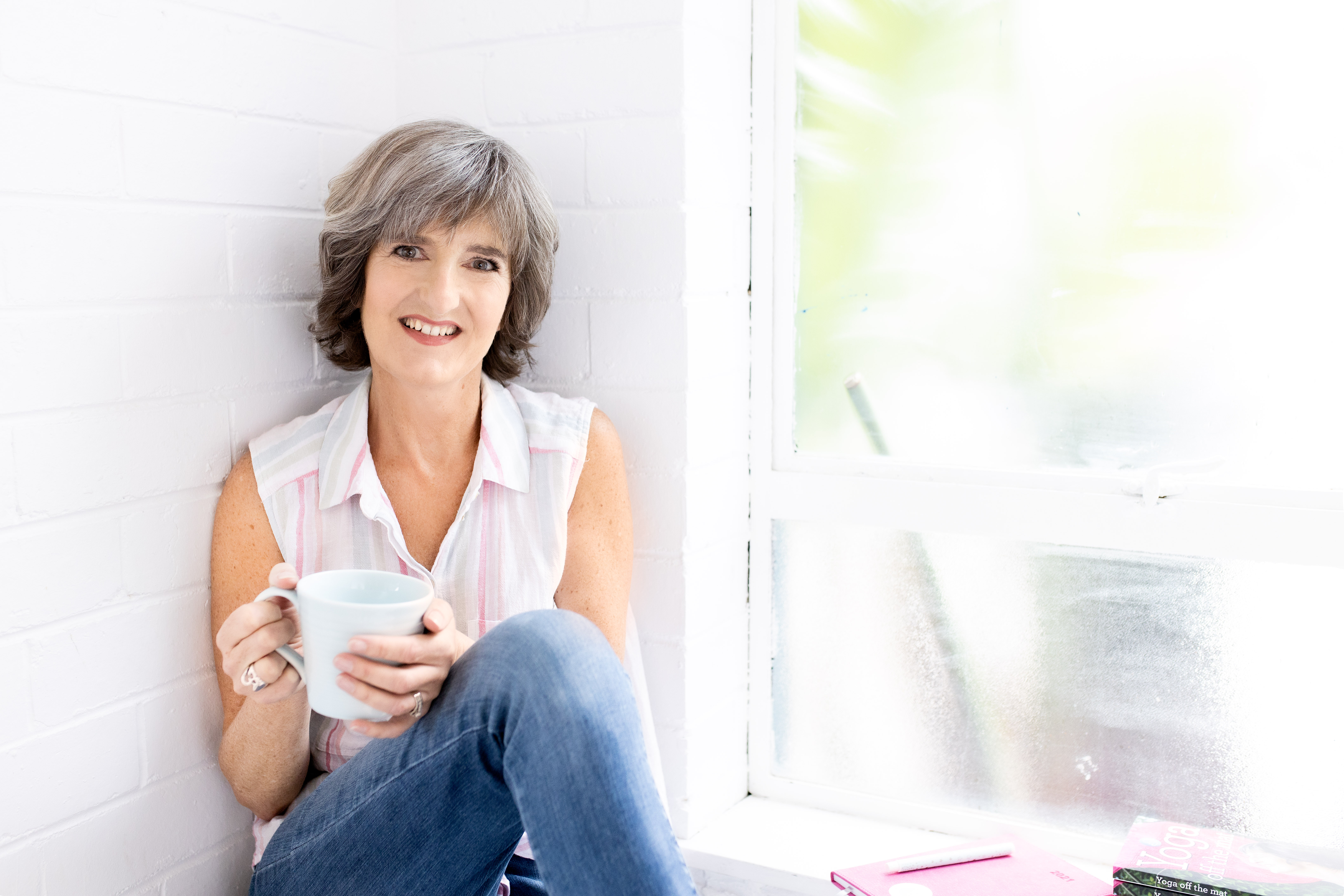 Hi, I'm Sarasvati, and I want
you to feel free
Allow me to be your guide on the side on a journey to your natural state of inner freedom. You are here because you know there is something more, you want clarity and flow, but perhaps it seems a bit hidden. You will learn what stops you from feeling free and what to do to uncover this natural state.
Imagine ...
What would life feel like if you were not pulled down by the shoulds, the needs, the feelings of having to be responsible, the feelings of having to be in control. Imagine what your life would be like if there was a constant sense of inner joy, ease and even bliss, a feeling of being grounded and connected.
Is this sort of freedom even possible?
I'm here to tell you that it absolutely is. And this is what yogis and other masters have been talking about for thousands of years. What was true in ancient times is still true now. It does not mean that you have to give up the life that you currently have. It just makes it a richer and more profound experience.
The only reason I am able to share this with you is because I have been fortunate enough to have a teacher to help me find this path for myself. For that I am eternally grateful.
Now my whole mission is about helping YOU to feel connected, whole and free, to experience your natural state when the mind gets out of the way and you can just be YOU. This is not a course in yoga postures, although we will certainly explore that aspect of yoga.
It is a course in clearing the way for a free and whole and authentic life. Do join me.
You can do fancy postures
But that alone will not take you to a state of inner freedom. The postures of yoga are great for helping to keep our bodies in a fit and healthy state. It is fun to be able to do something new that you couldn't do before, but achieving fancy yoga poses is not how you measure advancement in yoga. Your progress in yoga is much more about how often you feel grounded, peaceful and free.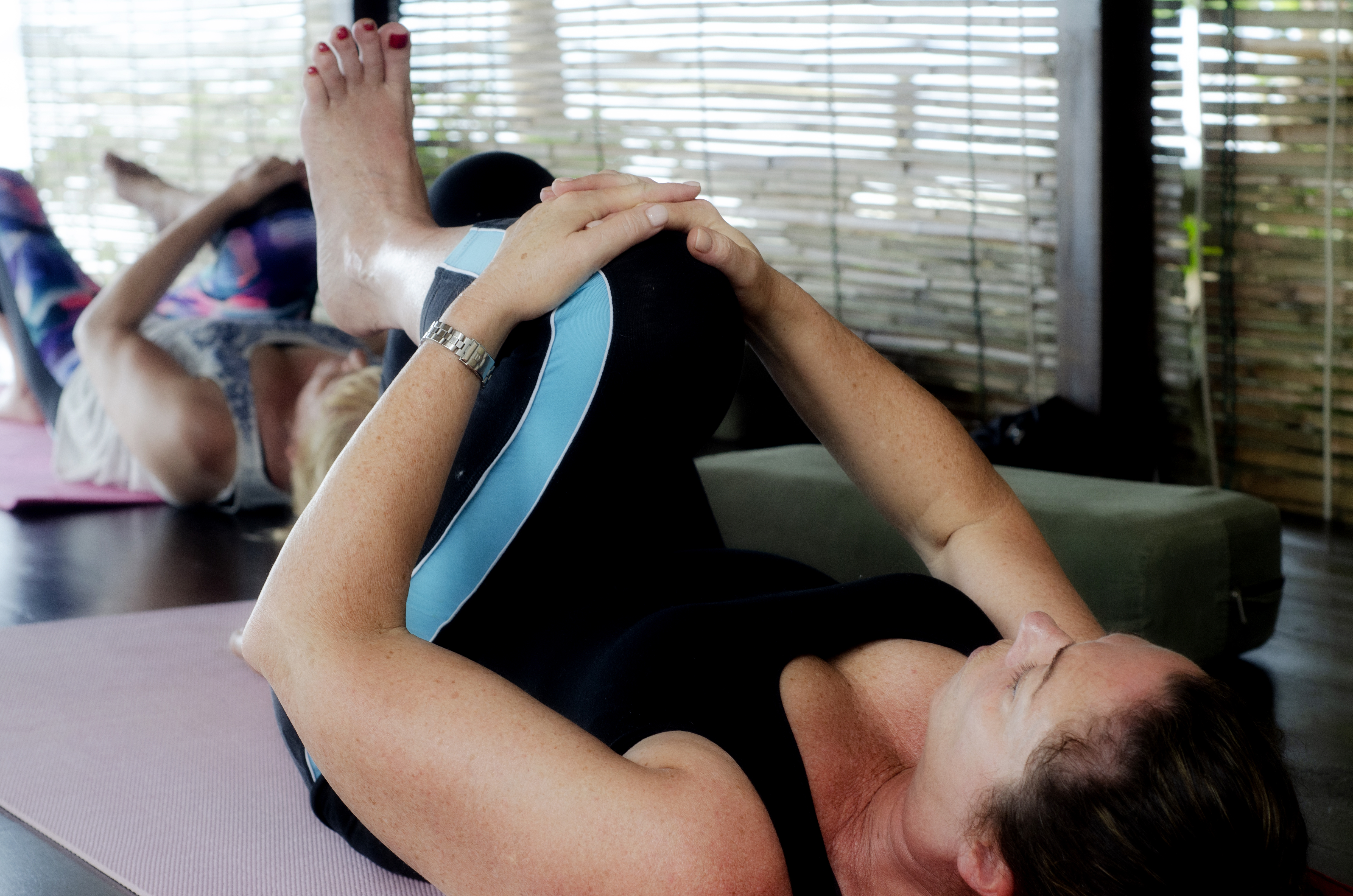 Simple poses have benefits too
Coming on to the yoga mat can feel like a haven in your busy life. A great way to look after your body and to keep the body-mind connection alive. It certainly can help you to feel free. In this course we explore how to reliably keep that fresh from the mat yoga feeling for more of the time. It comes from understanding your mind and doing some work with that as well.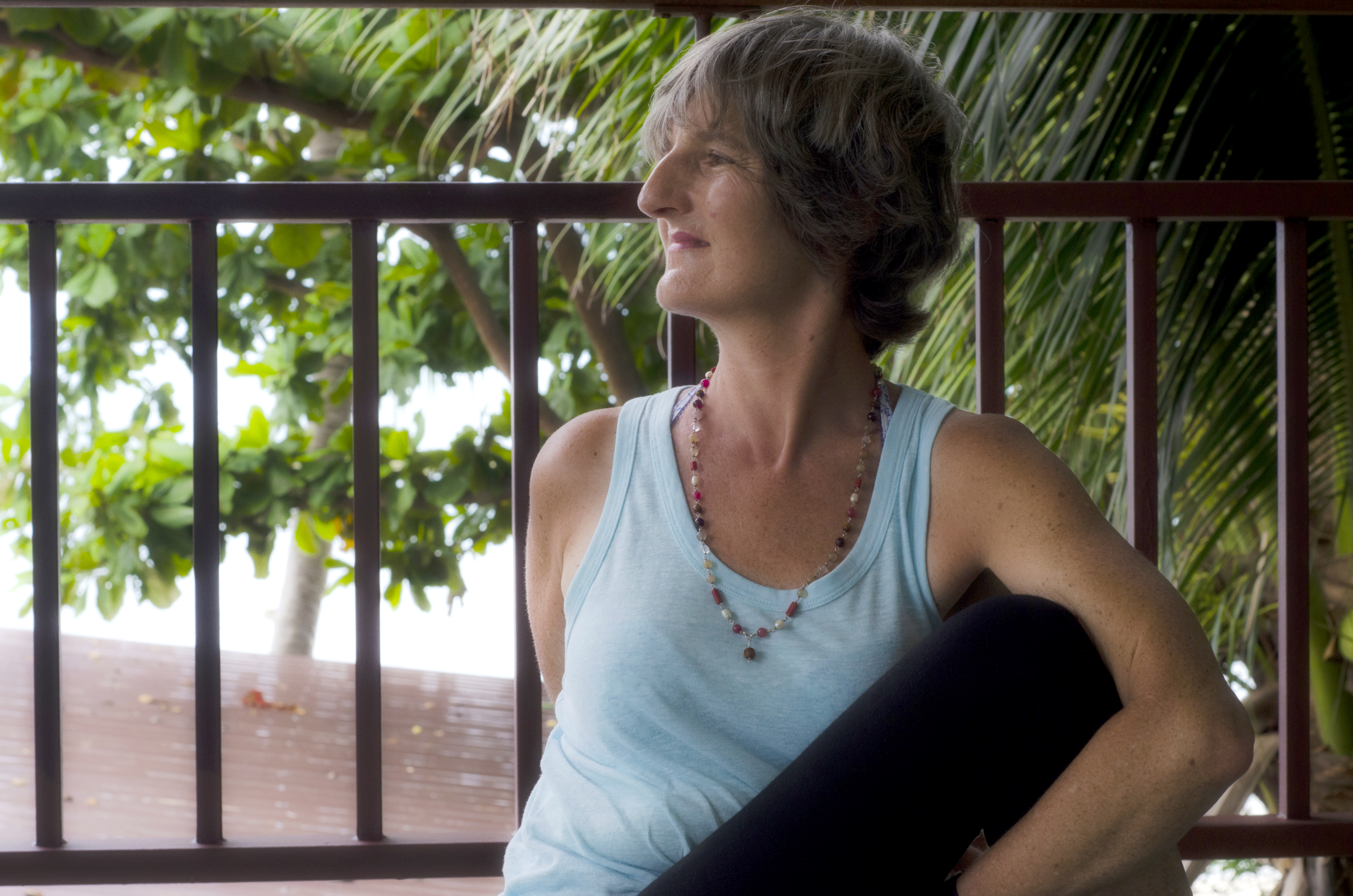 Yoga is not the only path that talks about kaivalya, self-realisation, moksha, nirvana, samadhi, enlightenment or what I call inner freedom. There are many ways up this mountain or along this path. And wherever you are along the way is just fine. If you want more, then this is my offering for you. Join me in exploring what stops us from feeling free, and what we can do about it.
Course Curriculum
This course consists of videos, worksheets, yoga and meditation practice diaries, audio recordings, bonus resources and more. Whether you do the VIP version that includes an additional weekly group zoom call for 12 weeks, or the DIY version, the specific modules to take you on this journey are:
Introduction
Monkey Mind
Meditation Matters
Sweet Surrender
Use it or Lose it
Purposeful Practice
Brilliant Breath
Miraculous Mindfulness
Finding Focus
Living Life
Finding Freedom
NOTE You can enrol any time in the DIY or VIP version of Fluff free freedom and start to make your way through the course.
The next round of VIP calls starts in May 2021 (calls are recorded but please get in touch if you want to check on times)
You might be wondering why should you trust me to take you on this journey?
That's a fair question and I definitely get it. I would be asking the same thing if it was the other way around.
So, a little about me. I have been teaching yoga and meditation since 2002 after doing yoga teacher training with the Australian College of Classical Yoga. I teach both Yoga wisdom based on Patanjali's Yoga Sutras and anatomy and physiology and how that relates to yoga postures on that course now, as well as some of the Meditation teacher training course. Basically I hang around the college and never left! I ran my own yoga studio for 15 years (Waverley Yoga Studio in Melbourne, Australia - I do still teach there but no longer own it.)
I worked as a Medical Scientist with a Bachelor of Applied Science from RMIT before teaching yoga and also have a Graduate Diploma in Busines Adinistration from Swinburne. Further yoga trainings and courses include those with Judith Lasater, Donna Farhi and my teacher Swami Shantananda (Mataji). I have retreated to India 3 times and have taught on many yoga retreats with Mataji. I am a Senior Yoga teacher with Yoga Australia and a full Member of Meditation Australia.
But you know, none of that on its own is enough. This work is about a transformed state of awareness and experience, and that comes from knowing yourself and from learning some things about how the mind works. To feel a constant state of inner freedom is a journey that definitely has some steps that can be taught. The rest is up to you.